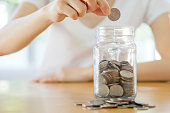 If you haven't filed your tax return because you couldn't pay in-full by the April 17 deadline, here are a few tips that could save you from a potential failure to file penalty and interest:
File now and Pay as Much as Possible.
Get a Loan or Use a Credit Card to Pay the Tax.
Don't wait for IRS to send a bill. Use the Online Payment Agreement tool.
The IRS may take collection action against taxpayers who don't respond to notices, so don't ignore a tax bill.