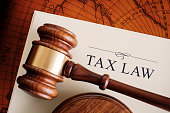 Those who claimed allowances for itemized deductions under prior law should claim fewer allowances in 2018 for itemized deductions—even if they no longer itemize.
Tax rates have decreased in general
Standard deductions have almost doubled:

Single: $6,350 → $12,000
Head of Household: $9,350 → $18,000
Married-Joint: $12,700 → $24,000

Exemptions are eliminated
Child Tax Credit increased from $1,000 to $2,000/child and eligibility expanded
New credit for other dependents of $500/dependent is added
Changes are made to allowable itemized deductions
Use the Withholding Calculator and determine if you need to fill out a new Form W-4 with your employer(s). Some of its features are:
It allows for other types of income and offsets to income.
It accounts for withholding-to-date (e.g., mid-year).
It accounts for part-year jobs.
It prevents users from entering unallowableor inconsistent amounts.