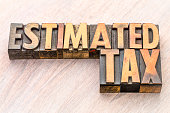 Tax reform brings major changes for the current tax year. To avoid an unwelcome surprise at tax time, filers who need to pay their taxes quarterly are reminded that the third estimated tax payment for 2018 is due on Monday, Sept. 17, 2018.
The Tax Cuts and Jobs Act, enacted in December 2017, changes the way tax is calculated for most taxpayers. As a result, many taxpayers may need to raise or lower the amount of tax they pay each quarter through the estimated tax system.
Form 1040-ES is designed to help taxpayers figure these payments simply and accurately. The estimated tax package includes a quick rundown of key tax changes, income tax rate schedules for 2018 and a useful worksheet for figuring the right amount to pay. The IRS also mailed 1 million Form 1040-ES vouchers with instructions in late March to taxpayers who used this form last year.
Publication 505, Tax Withholding and Estimated Tax, has additional details, including worksheets and examples, which can help taxpayers determine whether they should pay estimated tax. Also look for Pay As You Go in this publication.
The fastest and easiest way to make estimated tax payments is to do so electronically using IRS Direct Pay or the Treasury Department's Electronic Federal Tax Payment System (EFTPS). For information on other payment options, visit IRS.gov/payments. For filers paying by check, the check must be made payable to the "United States Treasury."
Find out more about who needs to pay quarterly, whether employees have a choice and how to perform a paycheck checkup by searching online for IRS Issue Number: IR-2018-184.